Squirrels Class
Mrs Stokes
Ms Judge & Mrs Duffy
Welcome to Squirrels class page.
We are excited to share with you what we have been learning so far and our plans for next half-term.
Here's what we have coming up in Summer 2: Summer 2 Reception Curriculum Overview
Highlights of our Summer 1 Learning - Caring for Living Things
Summer 1 Reception Curriculum Overview
We began this half-term with learning about what plants need to grow. Inspired by the story of 'Jasper's Beanstalk' by Nick Butterworth and Mick Inkpen, we each planted our own seed and watched our plants sprout and grow. Hopefully, each child will be able to feed their family with some sugar snap peas later in the Summer! As part of our learning about minibeasts, we observed our class caterpillars grow and change, becoming chrysalises and eventually butterflies. There was much excitement at the end of the half-term as we released the butterflies and watched them fly away in our beautiful school garden. We took a big step in our growing independence and went on our first school trip, travelling by coach to Godstone Farm. There we learnt about how to care for farm animals, including feeding the pigs and alpacas! We also observed and stroked some smaller animals, such as guinea pigs and chicks. We enjoyed an entire day's learning outside for National Outdoor Classroom Day on 18th May, including a Woodland Learning session focused on creating artwork featuring spirals and circles and using natural materials in the style of the artist Andy Goldsworthy. In the final week of the half-term, we met Mrs Flashman's much-loved pet, Paddington the Dog. We asked some excellent questions and shared our own experiences of pets. The visit encouraged us to use our developing writing skills to write fantastic instructions (on caring for a pet) and captions (to accompany a photo of Paddington!) Finally, we also developed our musical understanding and our physical skills through learning and performing a dance for our May Fair.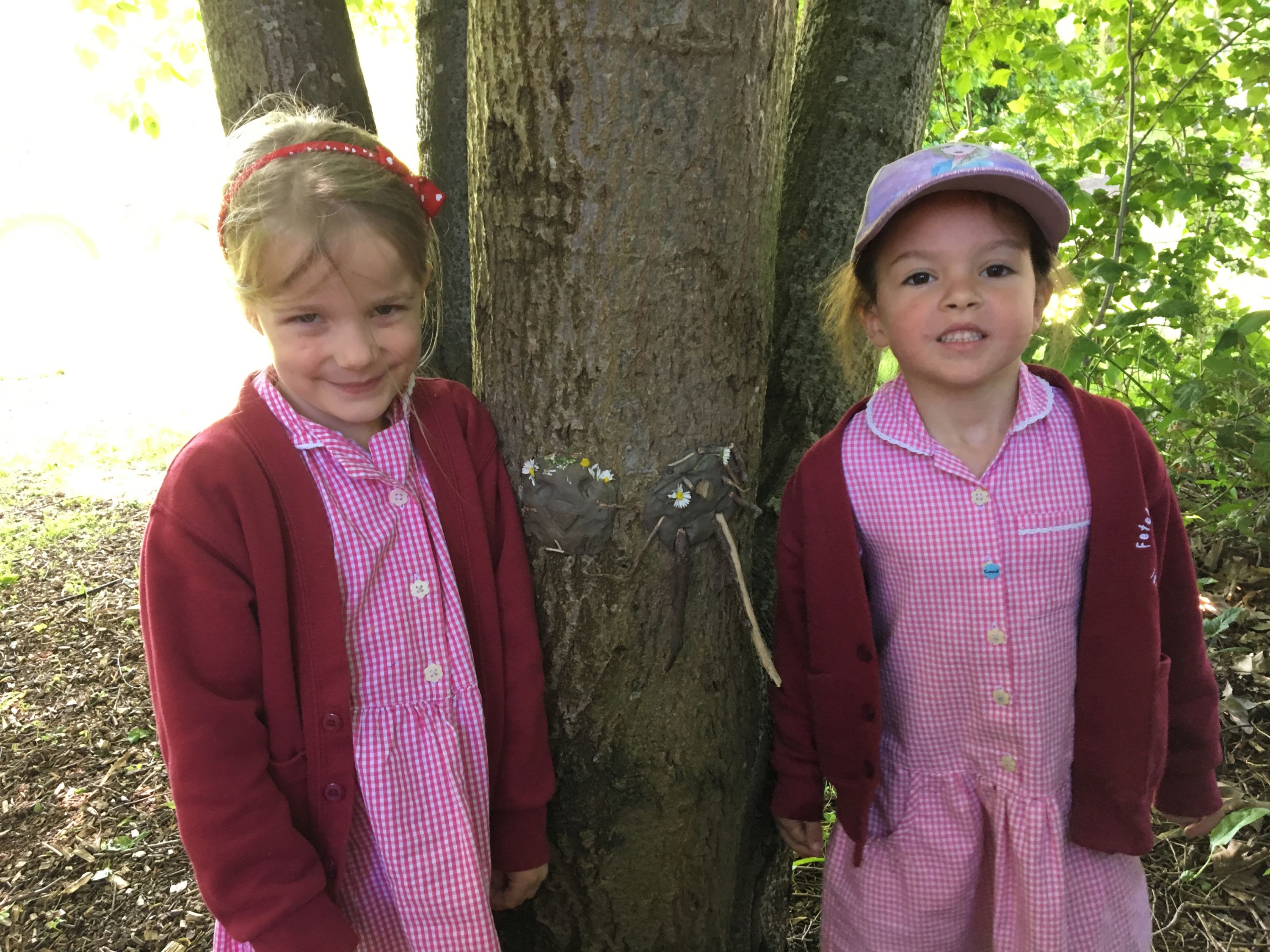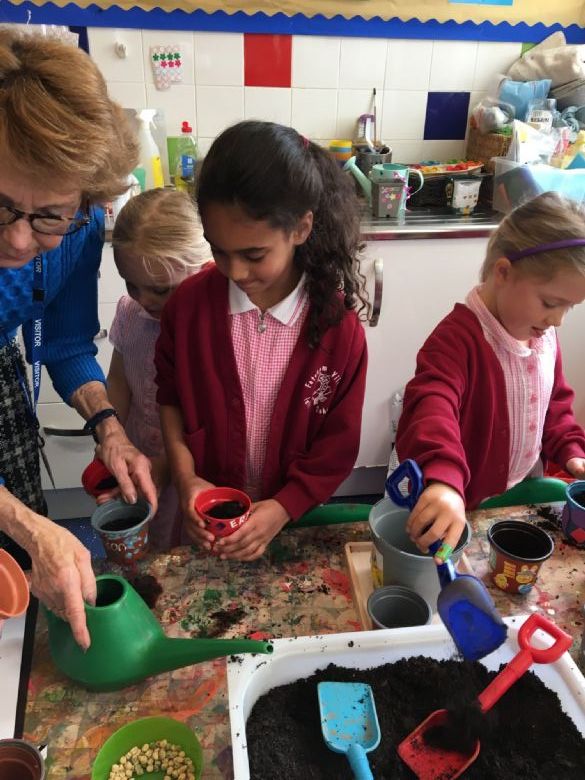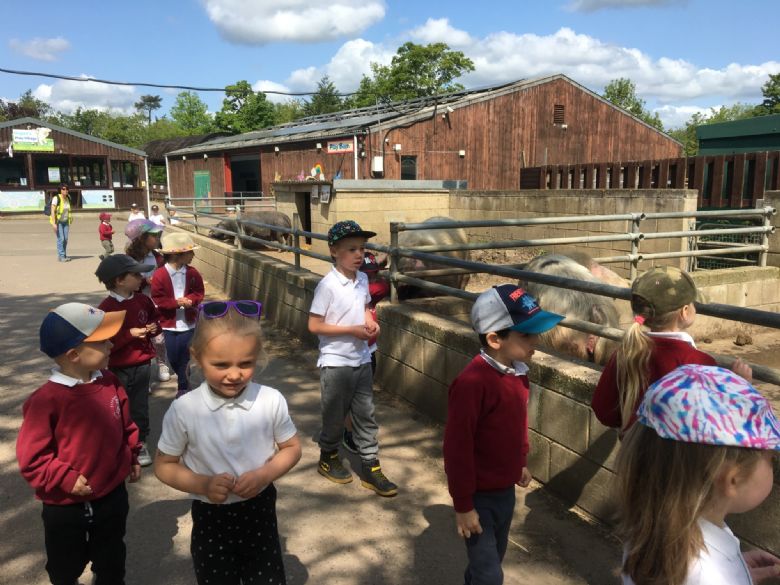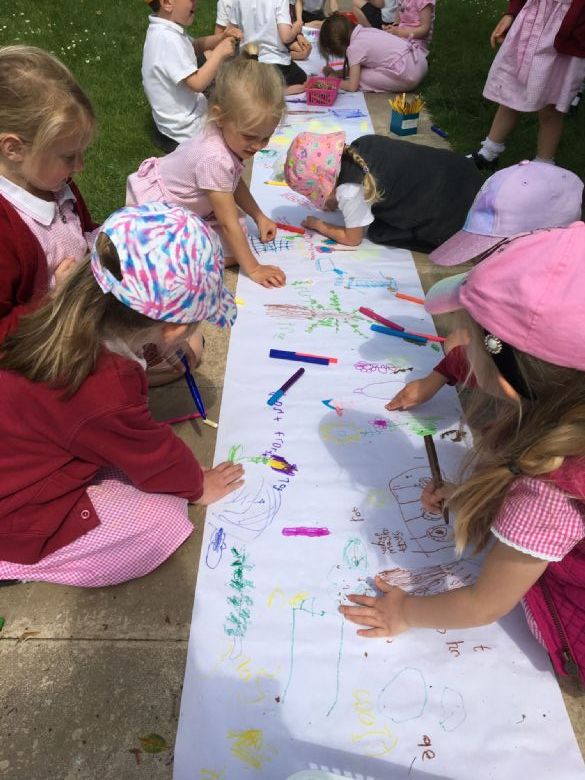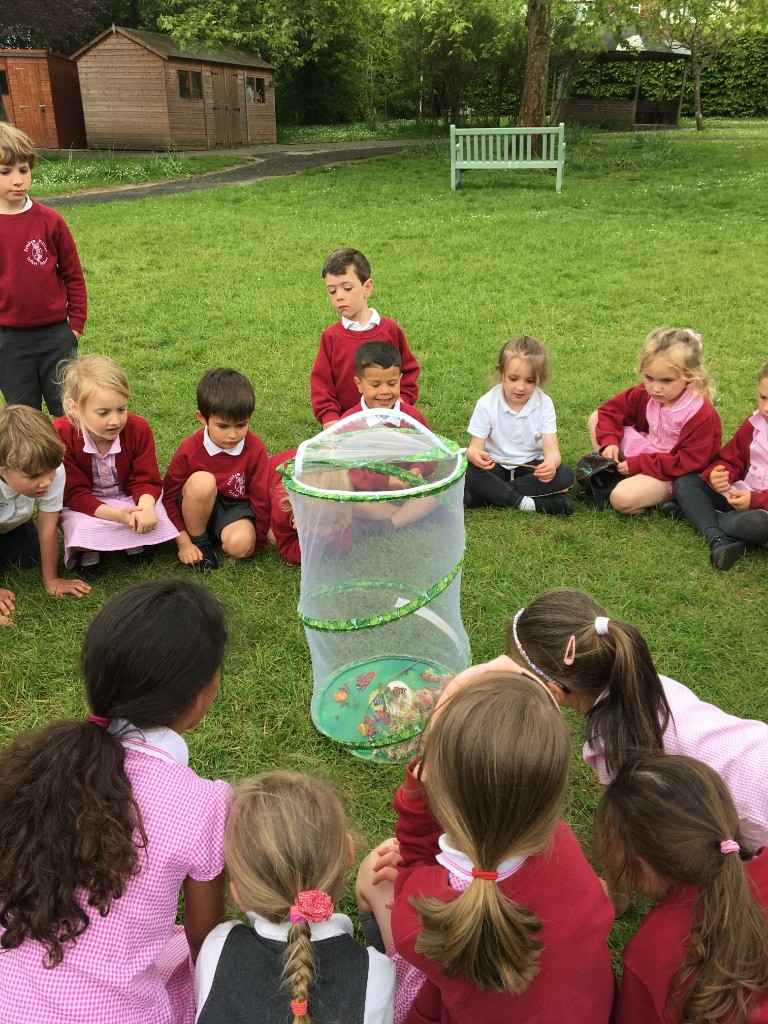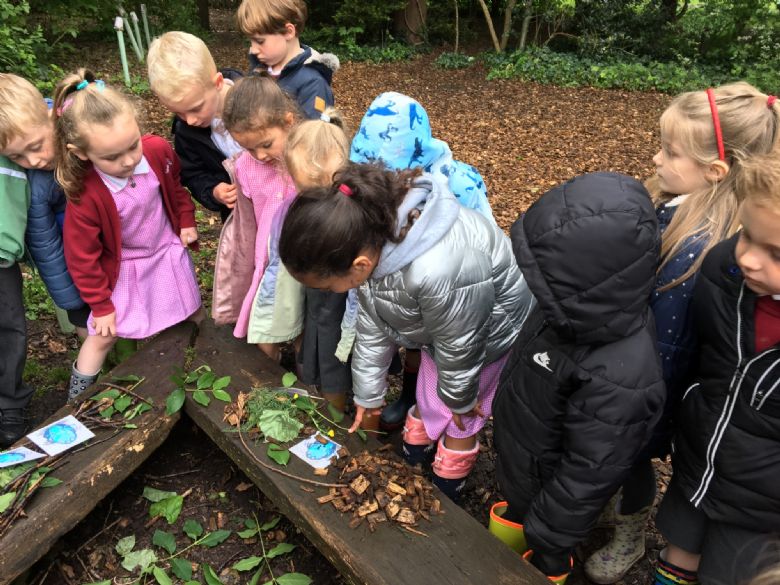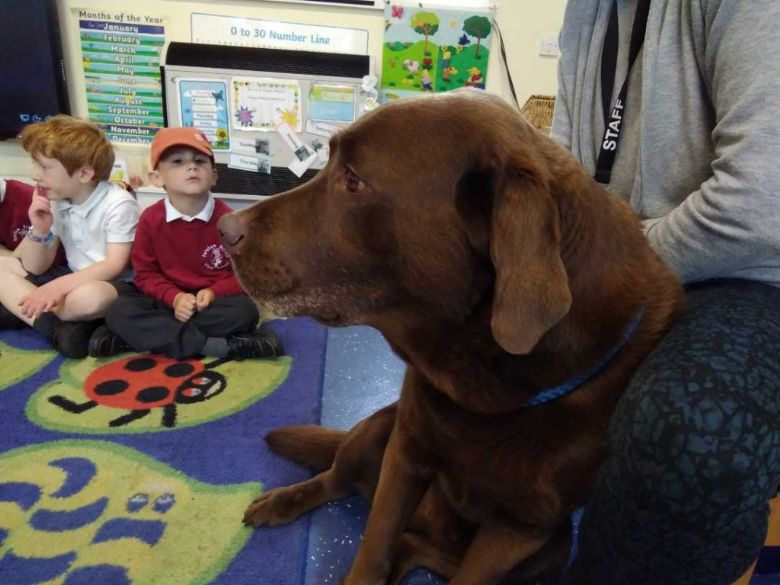 Highlights of our Spring 2 Learning – Journeys Through Time and Place
Spring 2 Reception Curriculum Overview
This half-term's learning began with the story of 'Jack and the Beanstalk'. This made a fitting link between Traditional Tales in Spring 1 and looking at castles in Spring 2. The children enjoyed acting out the story in our Castle role play areas (especially the Giant's part!) and imagining what they might find at the top of their own beanstalk.
Through stories and non-fiction books, the children learnt about castles and how people lived 'long ago' before going back millions of years ago to the time of the dinosaurs. It inspired some fantastic artwork and great writing, with the children now writing more words independently. The children explored what dinosaurs looked like, what they ate and how we know about them (learning about fossils and museums). A memorable woodland learning session involved being palaeontologists, following a map and hunting for dinosaur footprints, dinosaur bones and dinosaur eggs.
In Maths, the children used a range of resources and their fingers to help them to understand and remember their double facts and number bonds to ten. In Phonics, we worked on reading and writing words with 'special friends' (2-letter sounds such as ch and oy) as well as reading sentences featuring both 'green' (phonetically regular) and 'red' (irregular) words.
The children continued to demonstrate our Sporting Values and develop their physical skills through exploring 'curling and stretching' on apparatus in Gymnastics and using skipping ropes, bats and balls in Games. They learnt ways to keep healthy and safe in PSHE and developed an understanding of what makes something 'special' in RE.
The children were introduced to the classic story of We're Going on a Bear Hunt by Michael Rosen and Helen Oxenbury. They chanted and sang the repeated refrains and re-enacted the story in woodland learning. This inspired some excellent story maps!
We marked two special days - World Book Day and Mother's Day - through dressing up, sharing books, holding Circle Times and creating new artwork. Our term ended with learning about Easter and Springtime and how it is a time to celebrate 'new life'. The children showed their growth in confidence and independence by performing songs for our Whole School Easter Assembly event.