NATIONAL SKIPPING DAY
National Skipping Day April 24 2022, Its purpose is to raise physical health awareness for children with a day of healthy exercise through skipping. Some might consider it childish, but skipping is a great way to exercise. It targets almost all the muscles in your body, it burns fat, and it also builds stamina. Having fun while exercising doesn't get any better! Click here for skipping rhymes. Download skipping ideas here.
Open School
Thank you all so much for coming to open school. The children and the staff really enjoyed the morning. We hope to do this again very soon.
World Book Day 2022
We saw an amazing array of clever, colourful costumes. The children really enjoyed taking part in fun, book based activities.
More photos coming soon on the class pages.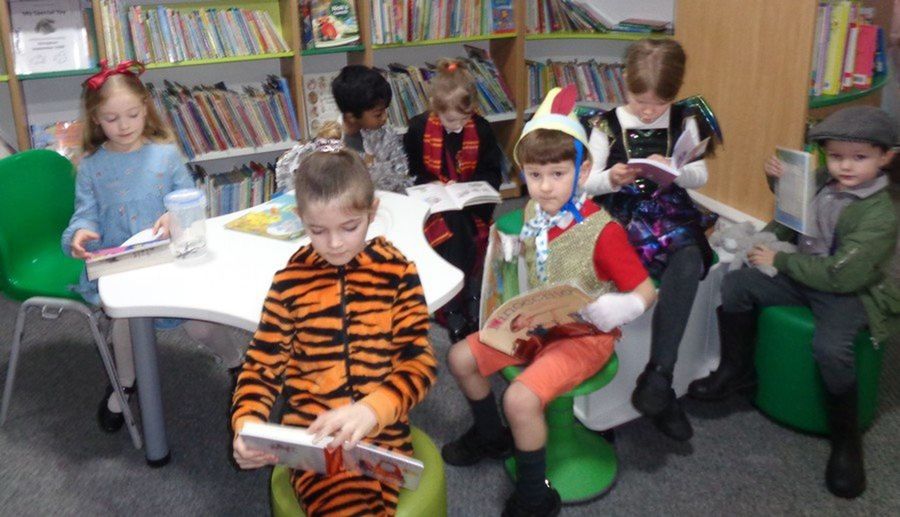 8TH FEBRUARY 2022
SAFER INTERNET DAY
E-Safety
The internet is a wonderful tool for accessing information, which has the power to enrich learning and generate enthusiasm in our children. We all need to remember to keep ourselves safe online as we would in the real world. At Fetcham Village Infant School we take e-Safety very seriously and we wish to promote a lifelong responsible approach to using a wide range of new technologies. On this page you will find useful links and downloads which we hope you will find informative and helpful in keeping all of our children safe online.