Hello Foxes, welcome to our class!

Our class teacher is
Miss DeJesus,
our teaching assistants are
Mrs Lewis and Mrs Stafa, Mrs O'Meara and Miss Garel.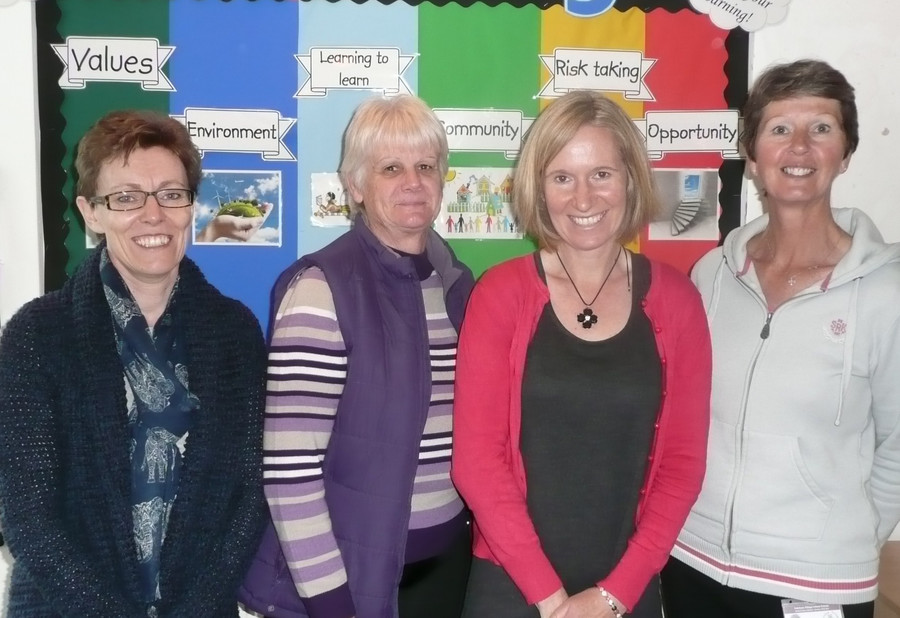 Our topics this year are:
Autumn Term Buckets and Spades
Spring Term Toys and Truth or Tale
Summer Term How does your garden grow? and Home Sweet Home
Click here to see the Year One New Curriculum Overview. Areas highlighted in pink are covered in the Autumn term. Areas highlighted in Green are covered in the Spring term and areas covered in the Summer term are highlighted in Blue.
We hope you enjoy looking at our class page!
It has been a pleasure to welcome your children into Foxes Class and spend the first week getting to know them. They have settled down to into the new routines in Year1 and have asked lots of interesting questions. We are looking forward to sharing their journey through Year 1 this year.
Foxes Trip to Leatherhead Museum and Library
As part of our topic this term which is 'Home Sweet Home', we have been looking at maps and significant landmarks in our local area. Our visit to Leatherhead Museum and Library was an opportunity to learn about how Leatherhead has changed over the years as well as exploring a range of household items from long ago from typewriters to mangles and hairdryers. The children thoroughly enjoyed themselves and despite walking a fair distance to and from Leatherhead on a very sunny day, the children remained in high spirits and full of smiles. Well done Foxes!
An exciting start to the Summer Term - A Samba Workshop and a visit from Rabbi Zvi
It has been an exciting half-term and the children had great fun learning to play a range of instruments as part of the Samba Workshop that took place last Wednesday. They participated whole-heartedly and it was lovely to hear them playing as a whole class. We also had a visit from Rabbi Zvi who brought lots of religious artefacts along with him to teach the children about Judaism. It was very informative and interesting and the children asked some very good questions too. We are now looking forward to our next trip which will be a walk to Leatherhead Museum and Library in June.
National Skipping Day and Outdoor Learning
Now that Spring is in the air, the children have been heading outdoors when they can to enhance their learning. We have been doing word hunts, tree identification walks and flower spotting in the woods, field and new Year 1 playground. We are looking forward to doing more as the weather continues to get warmer. Foxes also enjoyed learning how to skip on National Skipping Day on the 25th March. It was great fun and quite hard work!
Year 1 Visit to St Marys Church in Fetcham
In Religious Education we have been learning about why churches are important to Christians. We have been looking at key features found inside and outside of church buildings and discussing what different symbols represent within the Christian religion. The children really enjoyed their visit to our local church St Marys in Fetcham where they got to explore the church first hand and learn more about what happens in a church building.
Open School Morning 2022
It was lovely to welcome parents and carers into school last Wednesday to see Foxes in action. The children were pleased to have the opportunity to show off their dancing skills during Wake and Shake and this was followed by a suitably challenging maths task that hopefully got both parents and children thinking hard.
World Book Day 2022
We had such an exciting day celebrating the joy of reading and dressing up as our favourite story book characters this World Book Day. We had fun guessing who each character was and some of us learnt about new characters and stories that we had not heard of before. Of course there were lots of well known favourites too. Who can you spot in the following photos?
Chertsey Museum
On Wednesday 15th September Chertsey Museum came to visit Year 1 to talk to us all about the seaside long ago. We were shown what people liked to wear and had the opportunity to dress up in the fashion at that time. We also saw old photos showing people enjoying themselves at the seaside and learnt about the things they liked to do. We also made postcards and puppets and participated in our own Punch and Judy shows. It was a great morning for everyone.
We have been settling down into Year 1 and thought it would be nice to show you some of the learning that we have been doing so far!