Squirrels Class
Miss Coles
Miss Judge, Mrs Barnes and Mrs Mihalop
Welcome to Squirrels class page.
Welcome to our new Reception children!
We look forward to updating you on their learning and our plans for the Autumn term. We send out a weekly newsletter for parents/carers:
Click Here to view the Latest Reception Newsletter
TAPESTRY
In Reception, we use Tapestry, an online learning journal, to give our parents a regular snapshot of their child's learning and experiences in school. Tapestry is used until the end of the Reception Year (we do not use it in Years 1 and 2). We will have Tapestry up and running for our new Reception children by the end of September and will give parents/carers their log-in details shortly.
THIS HALF-TERM's LEARNING OVERVIEW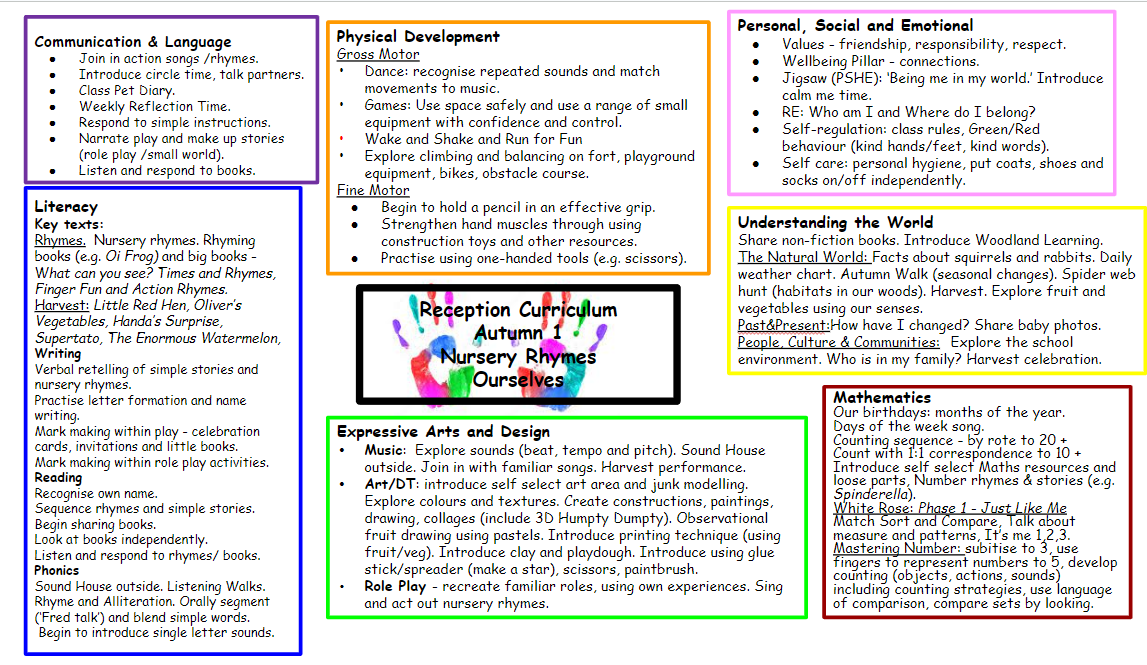 PREVIOUS LEARNING
Below, you can gain an insight into the experiences that our Reception children enjoyed last year.
Highlights of our Summer 2 Learning - Explorers in Africa
Summer 2 Reception Curriculum Overview
Our last half-term in reception began by revisiting the story The Naughty Bus by Jan and Jerry Oke. Inspired by this story, we practised our orienteering skills in Woodland Learning by reading short sentences to find where the bus was hiding in the woods. Like the Naughty Bus, we went on an adventure around Fetcham. On our walk around the village we used our observation skills to spot the key features of our local environment (e.g. the roads, zebra crossings, signs, shops, houses). Back at school we drew our own maps of the local area and added photos of the landmarks. The walk also inspired us to be creative. We carefully drew pictures of the features we had seen on our walk onto polystyrene tiles, rolled paint over them and printed them onto paper. They turned out amazing!
Another two books that we read and really enjoyed were Handa's Surprise and Handa's Noisy Night by Eileen Browne. We used the stories to compare our village of Fetcham to the village in Kenya that Handa lives in. As part of our learning about Africa, we made split pins of African animals, wrote sentences about animals, looked carefully at and painted animal patterns and (our favourite activity of all) went on a safari to observe African animals! Using our imagination, we travelled to Africa to look for some wild animals, taking with us our binoculars we had made. We spotted many different animals such as giraffes, snakes and lions.
A highlight of this term was our Sports Day. We all showed great determination in the running races and cooperation in the team and novelty races. Afterwards, we all enjoyed a well-deserved ice lolly and sunny picnic with our families on the field. We were also lucky enough to have a visit from the circus! The PTA kindly organised a circus skills workshop where we had a go at juggling, walking on stilts, spinning plates and throwing flower sticks.
Towards the end of term, we learnt about how trains have changed between the past and present. As part of this learning, we went on another school trip to Leatherhead Miniature Railway. There, we learned about how passenger trains in the past used steam power. We had a wonderful day riding on the different trains. In RE this term we have been sharing the places that are special to us. We learned how a church is special to Christians and that it is where some people go to think and learn about God. Our final outing of the year was a sunny walk to our local church, St Mary's to find out about the parts of a church that make it a special place to Christians.
In Jigsaw (PSHE), as the end of the year approaches, we have been talking about the different emotions we are feeling about our move up the school. In the last week of term, we're looking forward to a 'change-up morning', spending some time with our new teachers and Teaching Assistants in our new classrooms and learning all about the exciting things we will do and learn in Year 1.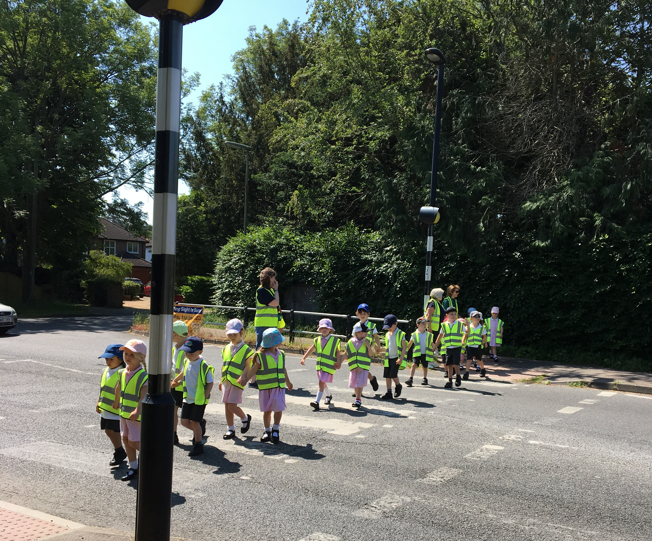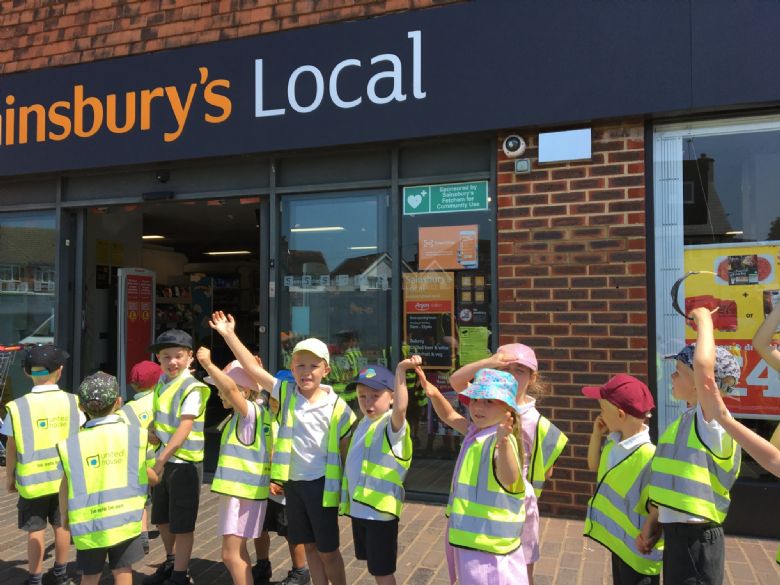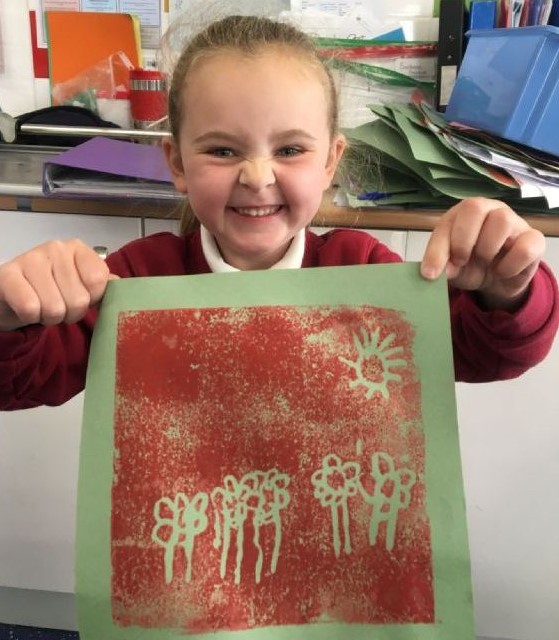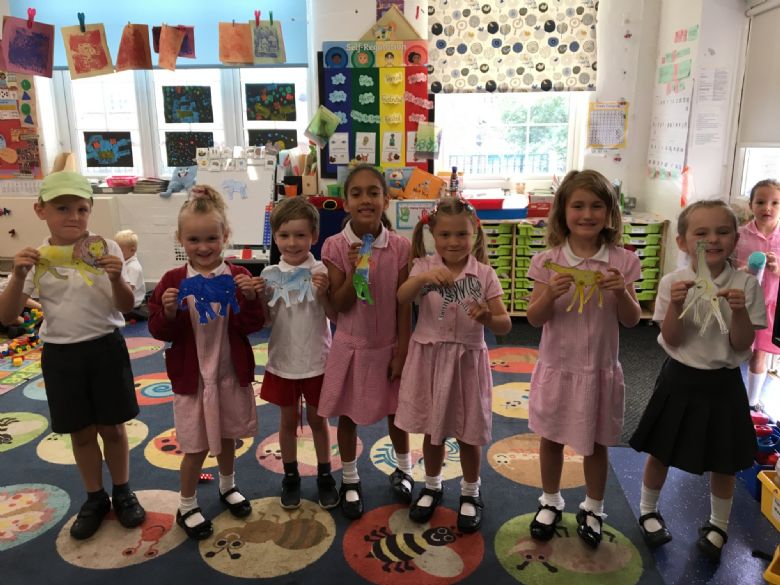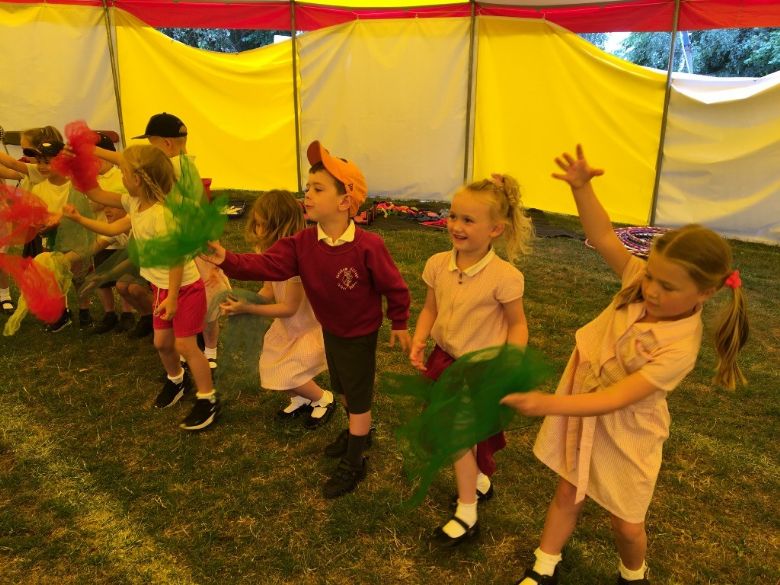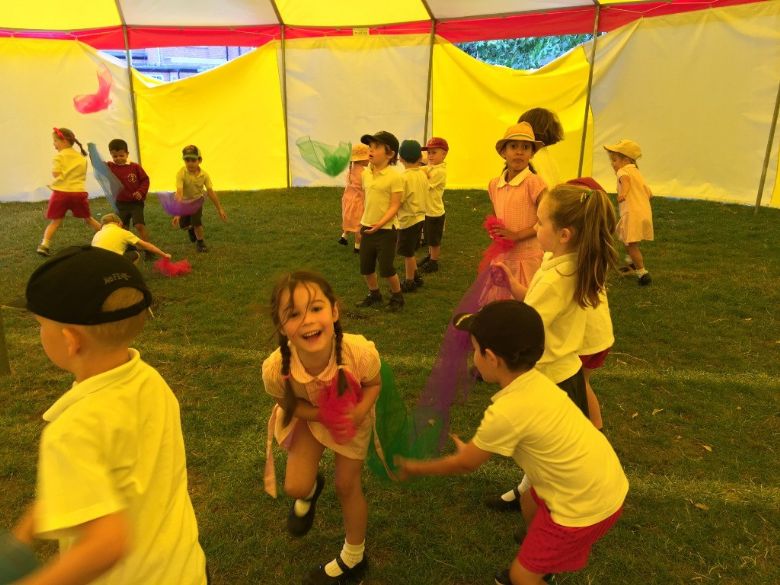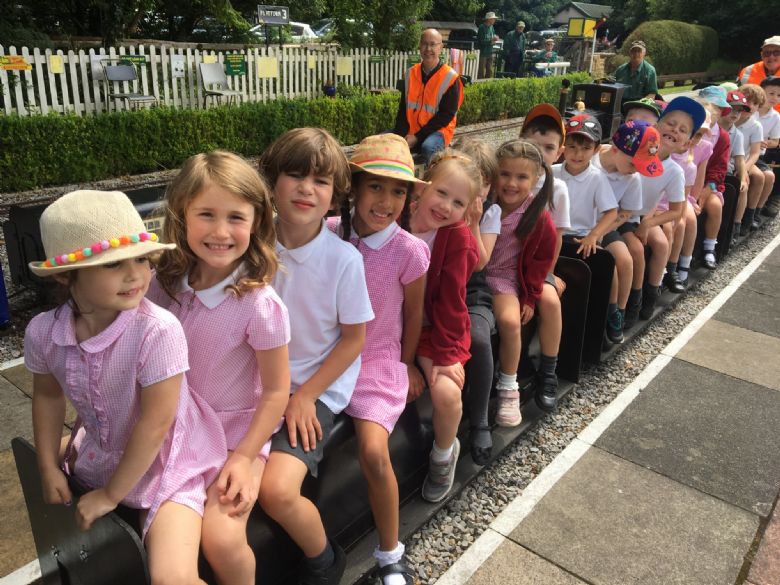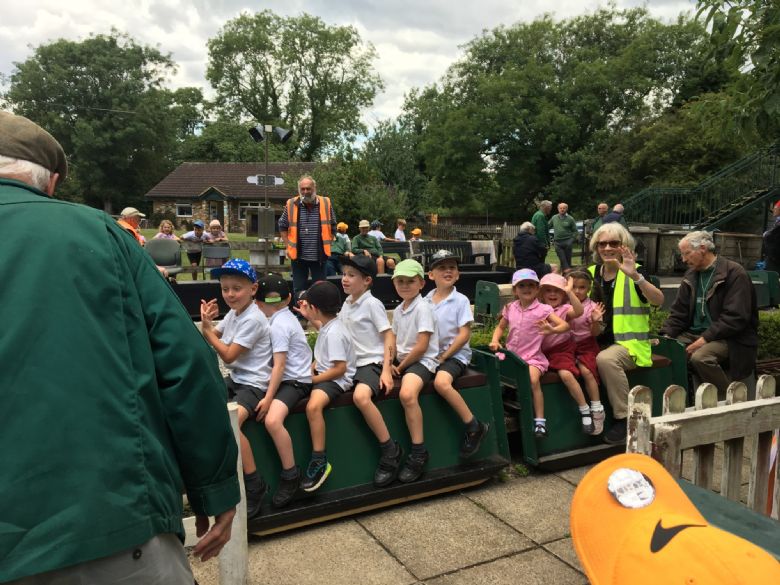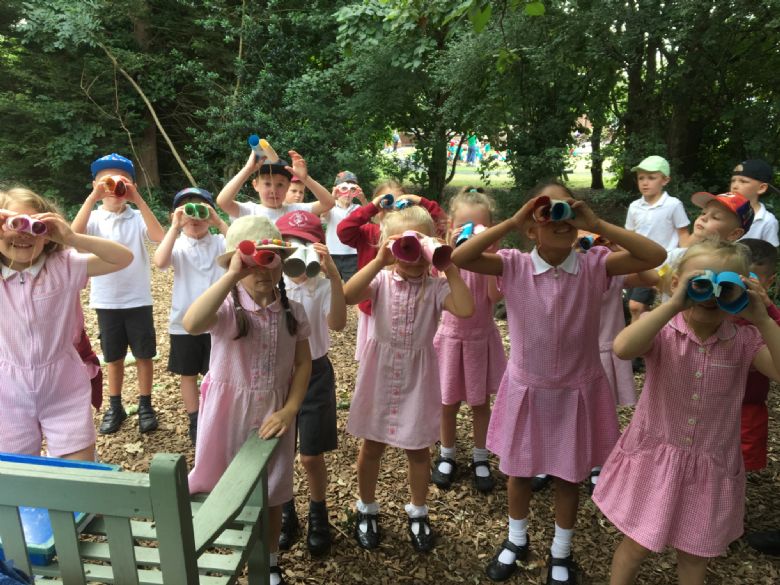 Highlights of our Summer 1 Learning - Caring for Living Things
Summer 1 Reception Curriculum Overview
We began this half-term with learning about what plants need to grow. Inspired by the story of 'Jasper's Beanstalk' by Nick Butterworth and Mick Inkpen, we each planted our own seed and watched our plants sprout and grow. Hopefully, each child will be able to feed their family with some sugar snap peas later in the Summer! As part of our learning about minibeasts, we observed our class caterpillars grow and change, becoming chrysalises and eventually butterflies. There was much excitement at the end of the half-term as we released the butterflies and watched them fly away in our beautiful school garden. We took a big step in our growing independence and went on our first school trip, travelling by coach to Godstone Farm. There we learnt about how to care for farm animals, including feeding the pigs and alpacas! We also observed and stroked some smaller animals, such as guinea pigs and chicks. We enjoyed an entire day's learning outside for National Outdoor Classroom Day on 18th May, including a Woodland Learning session focused on creating artwork featuring spirals and circles and using natural materials in the style of the artist Andy Goldsworthy. In the final week of the half-term, we met Mrs Flashman's much-loved pet, Paddington the Dog. We asked some excellent questions and shared our own experiences of pets. The visit encouraged us to use our developing writing skills to write fantastic instructions (on caring for a pet) and captions (to accompany a photo of Paddington!) Finally, we also developed our musical understanding and our physical skills through learning and performing a dance for our May Fair.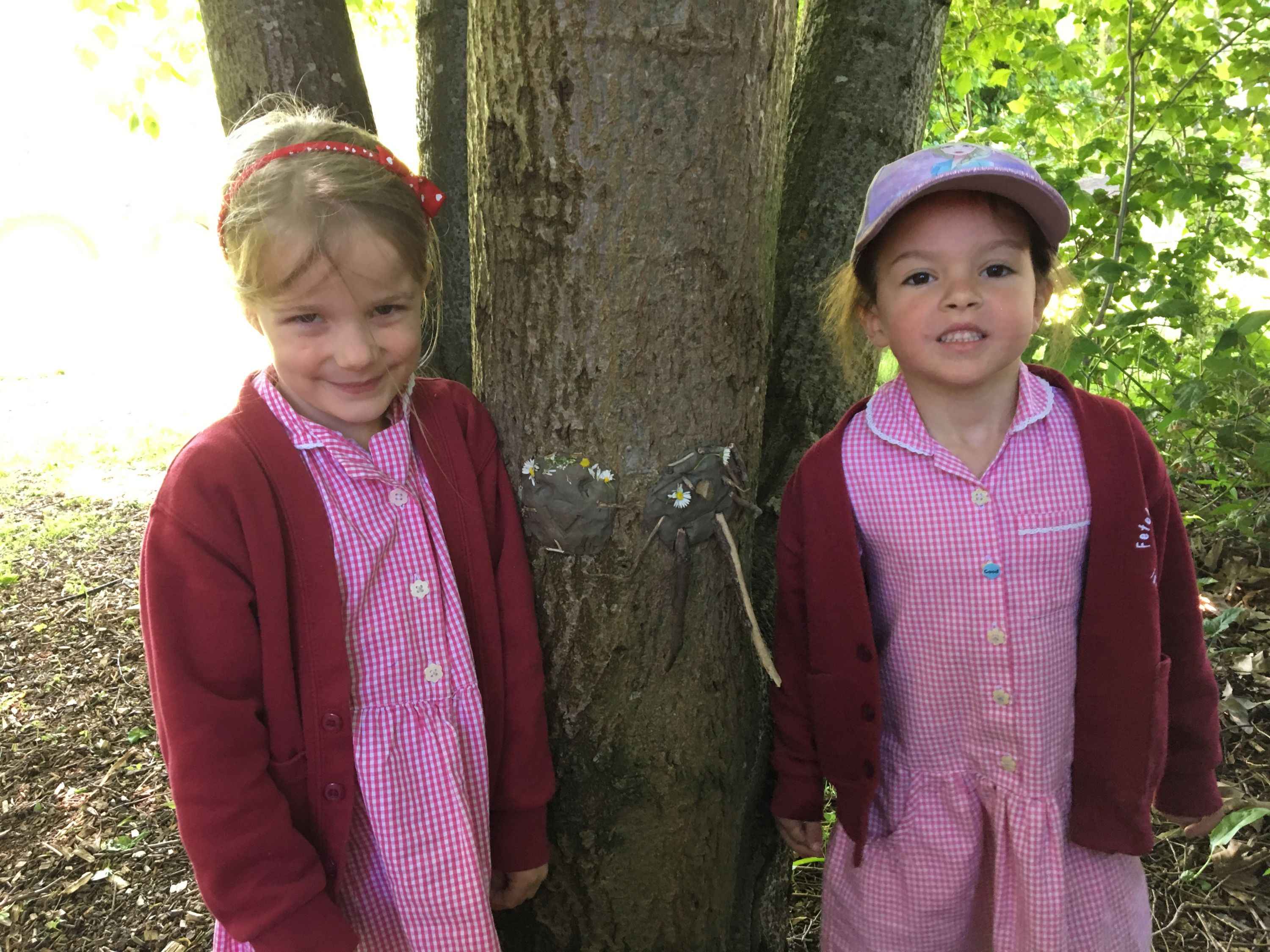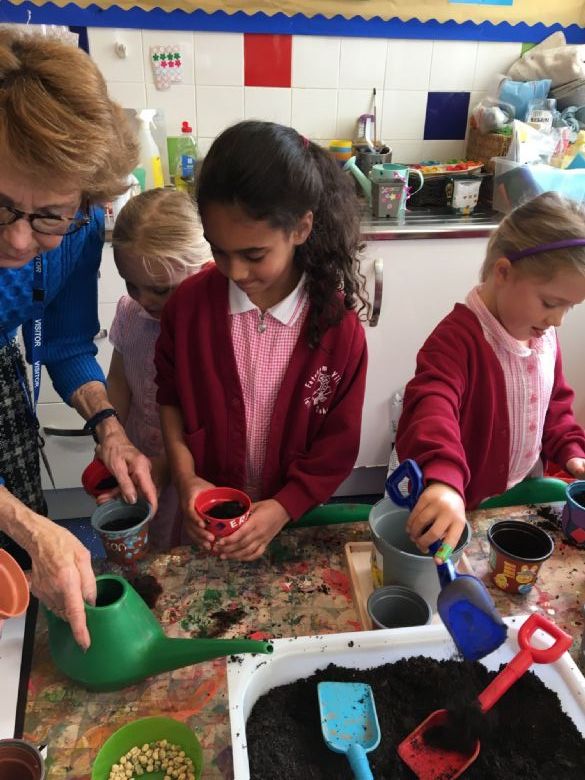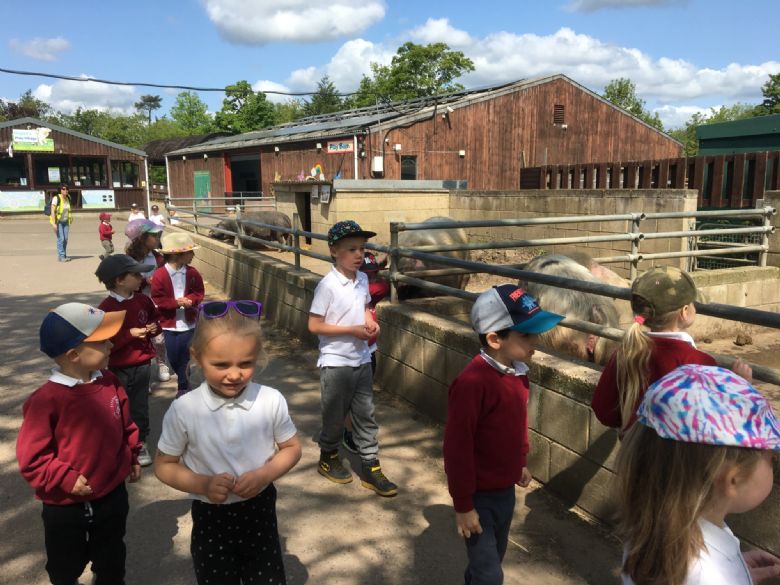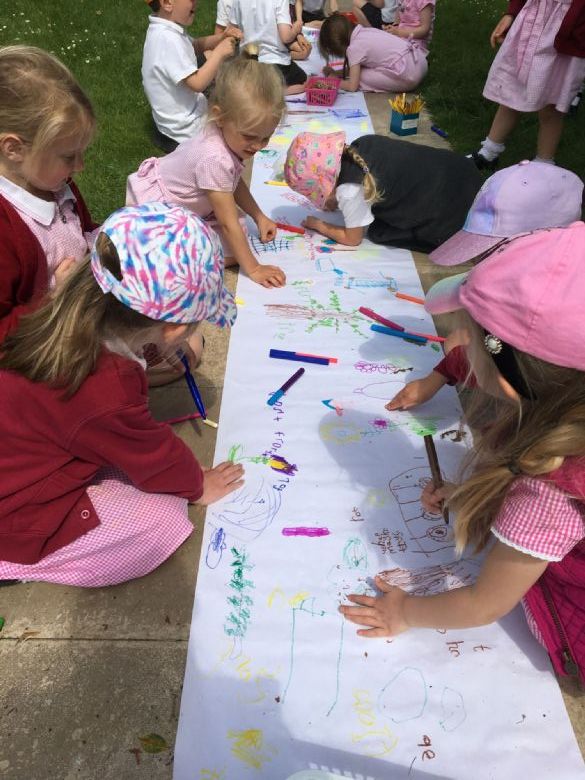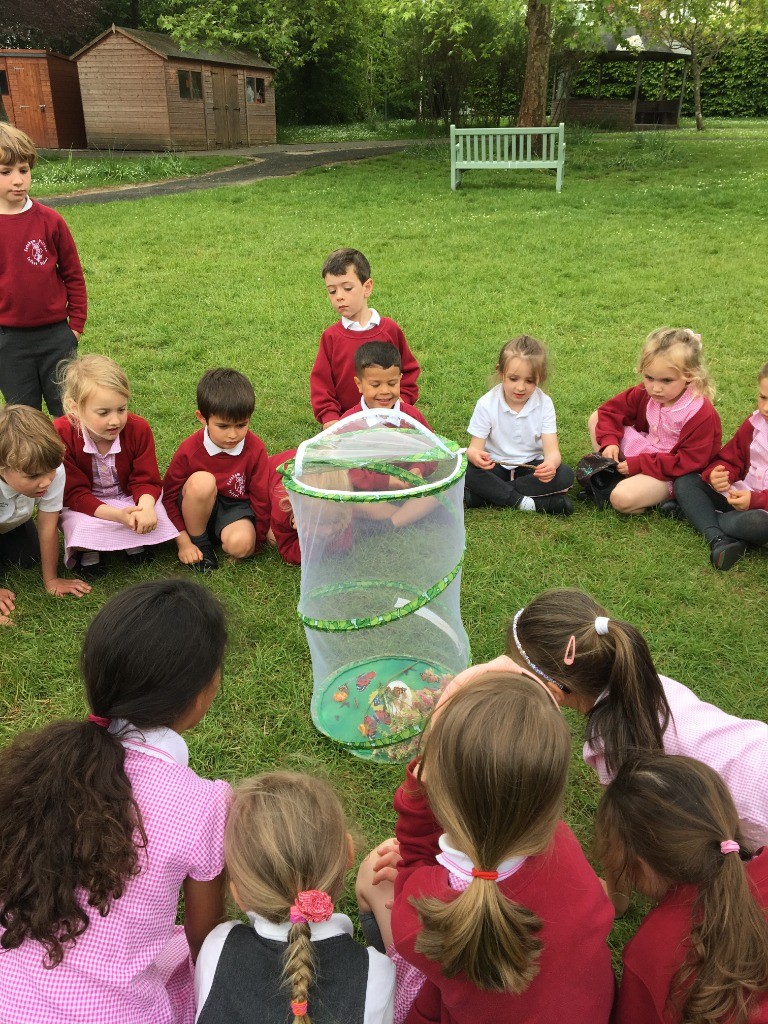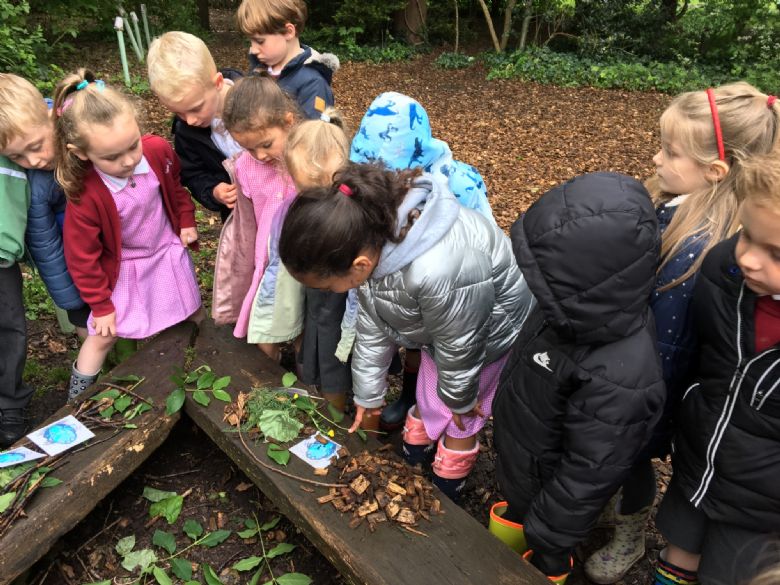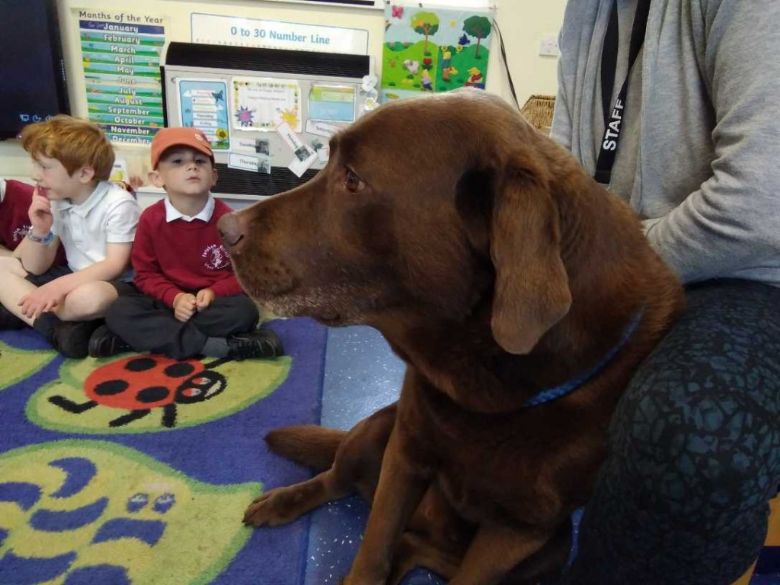 Highlights of our Spring 2 Learning – Journeys Through Time and Place
Spring 2 Reception Curriculum Overview
This half-term's learning began with the story of 'Jack and the Beanstalk'. This made a fitting link between Traditional Tales in Spring 1 and looking at castles in Spring 2. The children enjoyed acting out the story in our Castle role play areas (especially the Giant's part!) and imagining what they might find at the top of their own beanstalk.
Through stories and non-fiction books, the children learnt about castles and how people lived 'long ago' before going back millions of years ago to the time of the dinosaurs. It inspired some fantastic artwork and great writing, with the children now writing more words independently. The children explored what dinosaurs looked like, what they ate and how we know about them (learning about fossils and museums). A memorable woodland learning session involved being palaeontologists, following a map and hunting for dinosaur footprints, dinosaur bones and dinosaur eggs.
In Maths, the children used a range of resources and their fingers to help them to understand and remember their double facts and number bonds to ten. In Phonics, we worked on reading and writing words with 'special friends' (2-letter sounds such as ch and oy) as well as reading sentences featuring both 'green' (phonetically regular) and 'red' (irregular) words.
The children continued to demonstrate our Sporting Values and develop their physical skills through exploring 'curling and stretching' on apparatus in Gymnastics and using skipping ropes, bats and balls in Games. They learnt ways to keep healthy and safe in PSHE and developed an understanding of what makes something 'special' in RE.
The children were introduced to the classic story of We're Going on a Bear Hunt by Michael Rosen and Helen Oxenbury. They chanted and sang the repeated refrains and re-enacted the story in woodland learning. This inspired some excellent story maps!
We marked two special days - World Book Day and Mother's Day - through dressing up, sharing books, holding Circle Times and creating new artwork. Our term ended with learning about Easter and Springtime and how it is a time to celebrate 'new life'. The children showed their growth in confidence and independence by performing songs for our Whole School Easter Assembly event.